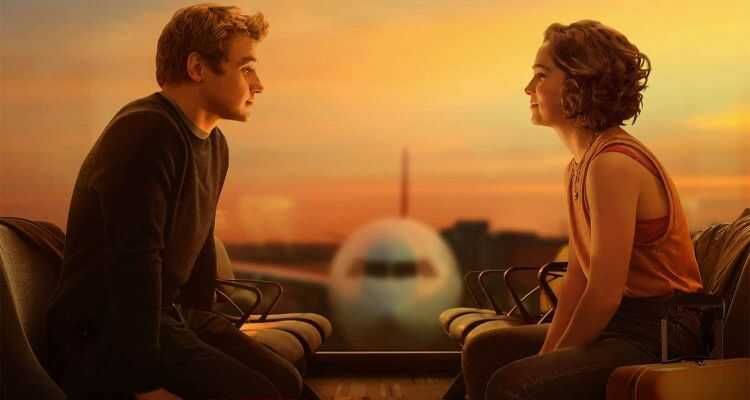 Genres: Drama, Romance
Director: Vanessa Caswill
Also known as:
Кохання з першого погляду
Ljubav na prvi pogled
Starring:
Haley Lu Richardson, Rob Delaney, Jameela Jamil, Dexter Fletcher, Vivian Gwaspari, Tracy Wiles, Ibinabo Jack, Ben Hardy, Katrina Nare, Tom Taylor, Sally Phillips, Jordan Frazier, Philip Bird, Jessica Ransom, Leigh Quinn, Kerry Howard, Doña Croll, Stephan Boyce.
Storyline:
Having missed her flight, she's stuck at JFK airport and late to her father's second wedding, which is taking place in London and involves a soon-to-be stepmother Hadley's never even met. Then she meets the perfect boy in the airport's cramped waiting area.
Hadley and Oliver begin to fall for each other on their flight from New York to London. The probability of ever finding each other again seems impossible, but love …
Writers: Katie Lovejoy, Jennifer E. Smith
Language: English
Countries of origin: United Kingdom, United States
Filming locations: London, England, UK
Runtime: 1 hour 30 minutes